Meet eConic – Bootstrap 5 eCommerce Admin & Dashboard Template.
eConic - Creative admin and dashboard HTML5 website template is a clean, modern, responsive, user-friendly, & highly customizable bootstrap Theme, built especially for your eCommerce or online store.
Build anything
eConic admin is a responsive Bootstrap admin dashboard template built for everyone who wants to create web apps on top of the most popular framework, Bootstrap. Whether you are creating an eCommerce web application, dashboard, admin panels, or SASS based interface — eConic admin feature-rich components and designed demo pages help you create the best possible eCommerce web application projects. eConic admin helps your team moving faster and saving development costs.
Made for everyone
500+ UI components Combinations
80+ Pages
1500+ SVG Icons
Bootstrap 5.1.0 versions
Fully responsive design
Integrated build tools: NPM, SAAS
Easy to customize with SCSS variables
E-Commerce (80+ pages) – Diverse eCommerce Web App solutions.
Supporting pages (22 pages) – Your ready-to-use page solutions for all kinds of content layouts, such as SignIn / Signup, Email, Error pages, Welcome page, and a 2-step verification, etc.
Documentation – Find out detailed guidelines for everything you see in eConic Admin.
Free updates – Download the latest version anytime and keep your website up to date.
And much more…
Demo pages
eConic admin features over 80+ individual pages featuring various components, giving you the freedom of choosing & combining. All components can take variation in styling, that can easily be modified using Sass. The sky is the limit!
Dashboard

Default dashboard
Dashboard 02

Affiliates

Affiliates
Affiliates details
Click
Commissions
Commission details
Payment
Payment details
Rates
Statistics
Settings

Analytics dashboard

Overview
Categories
Coupons
Download
Orders
Products
Revenue
Stock
Taxes
Variations
Settings

Authentication

2 Step verification
Deactivation
Forgot password
Forgot password – 02
Lock
Login
Login-02
Logout
Password confirmation
Recovery password
Recovery username
Setup new password
Signup
Signup-02
Verify email
Welcome
Emailer

Invitation
Password change
Password reset
Verify email

Chat
Vendor Commission
Contact

Contact list
Contact form
Contact details

Coupons
Customer

All customer
Customer details

Error
Inbox

All message
Message details

Invoice

All invoice
Invoice details

Media
Orders

Add new
All orders
Order details

Pages
Plugins
Posts

Add new
All posts
Categories
Tags

Products

Add new
All products
Attributes
Categories
Configure-attribute-terms
Tags

Settings

Account & privacy
Email manages
Email
General
Payment
Products

Support
Users

Profile
All users
User details

Vendors

All vendors
Vendor details
Edit vendor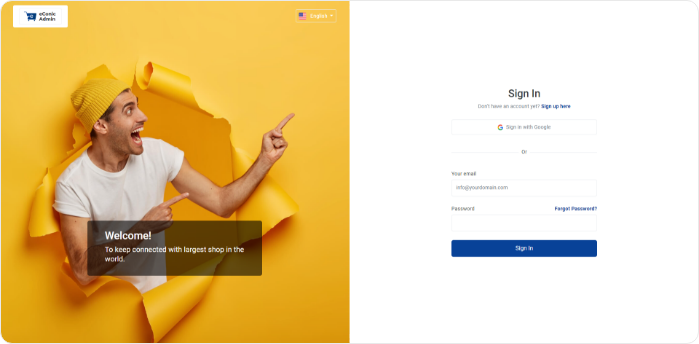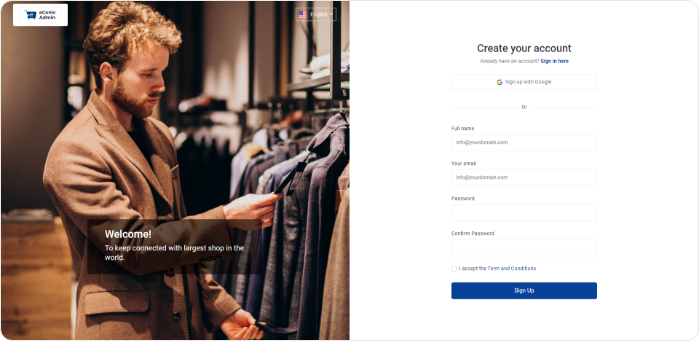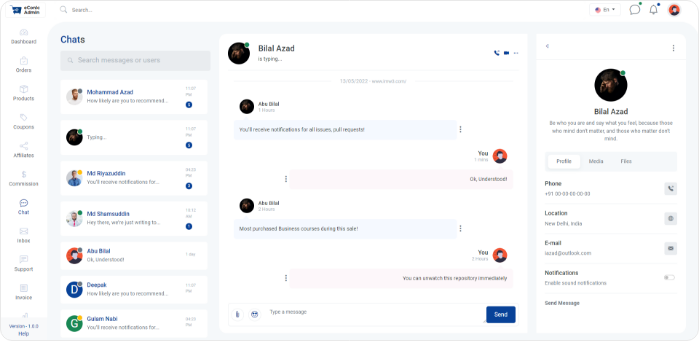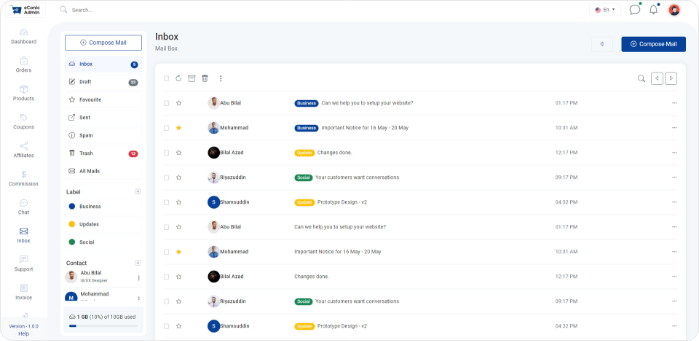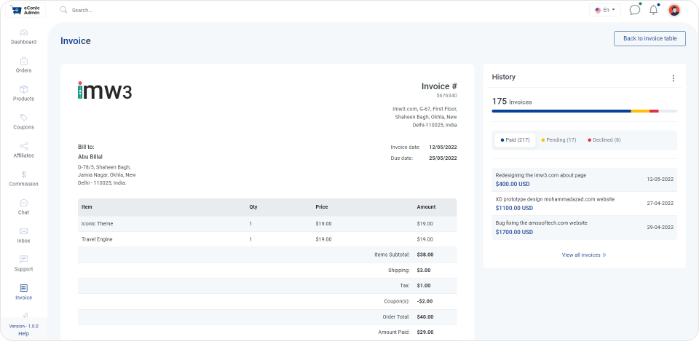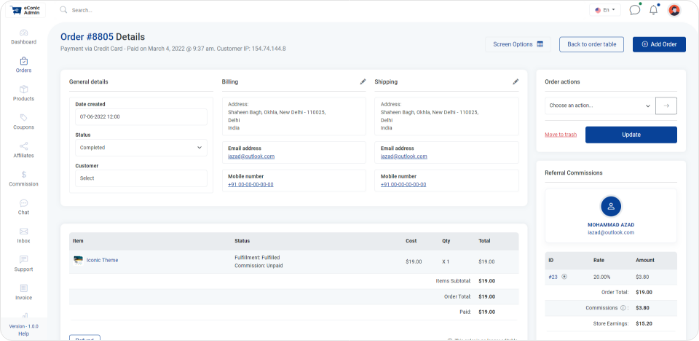 In The Box
Bootstrap 5 version of the theme
Full source code of the theme
All demo images
CSS & SCSS source codes
All plugins & libraries
Documentation
Easily customizable
Reflect your personality! We make sure you can modify the look of eConic admin by touching just one SCSS files. If you want to go deeper, don't worry! Each component is separated in their own file so you can modify it without fear.
Simple Workflow
You will be able to quickly scaffold your theme and start developing. All you need is open your command line then type:
1. npm install
2. Everything installed! - That's it.
Yay! Well done. The real magic will happen to you when you start creating your custom templates using our build system.
Explore More
Documentation & tooling
We are using official Bootstrap classes & elements whenever possible so integration with your project will be as smooth as possible. If you are familiar with Bootstrap, you will love this theme! You will be able to change the theme colors and elements using Sass variables. Explore More
Free Updates
We truly understand client's needs & therefore, our prime strategy is to provide continuous updates of new features & improvements, free-of-charge to our clients. By purchasing eConic admin Template, you will be entitled to receive free lifetime updates
Contribution
After you make a purchase, you will get a free update forever. So let yourself be involved in development. Please let me know through our email if you found any bugs, requests new features / pages or something else. So, we can make eConic admin better together ?
Our Roadmap
In Progress: New Dashboards
To-do: Dark Mode
To-do: RTL
Compatible With: Bootstrap 5.1.
Compatible Browsers: Google Chrome, Firefox, Safari, IE, Opera, etc.
High Resolution: Yes.
Layout: Fluid Responsive Layout.
Source Files included: HTML files (.html), Style Sheets (.css) or (.scss), JQuery plugins (.js).
Images included: No
Version 1.0 - Initial Release
Only logged in customers who have purchased this product may leave a review.