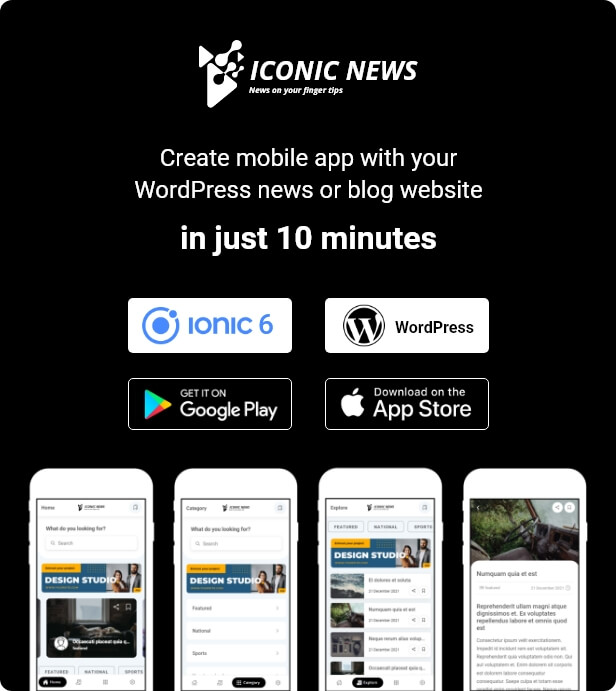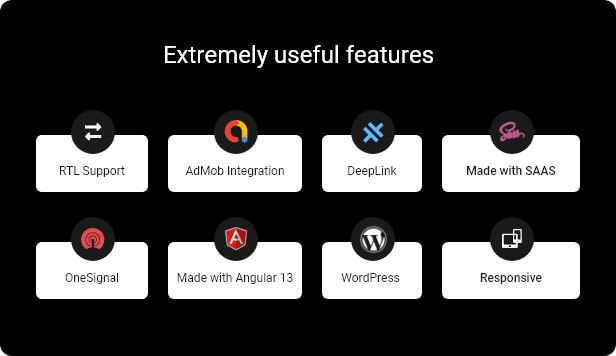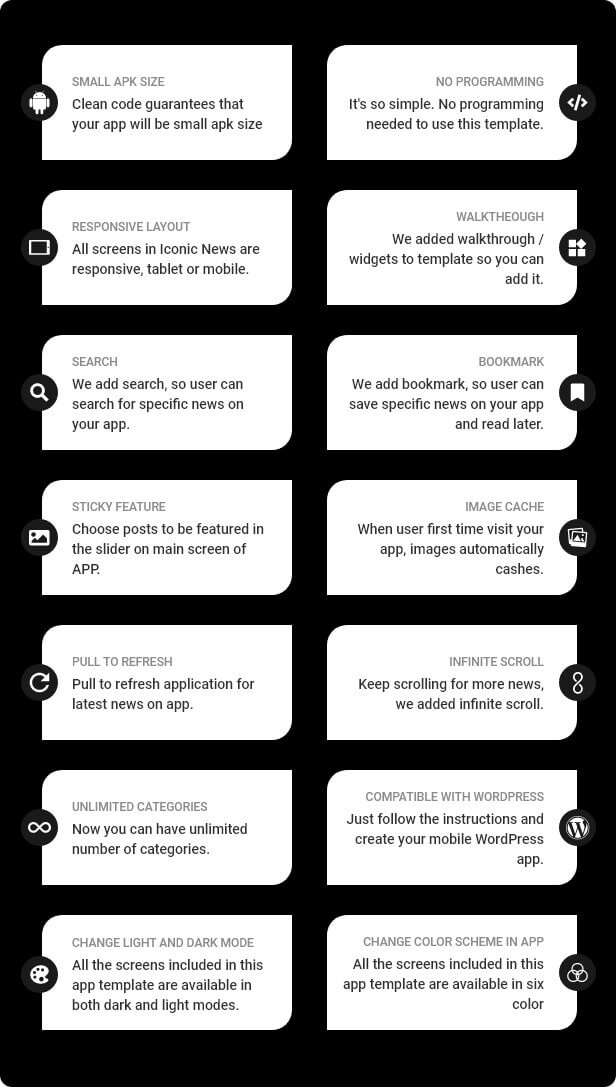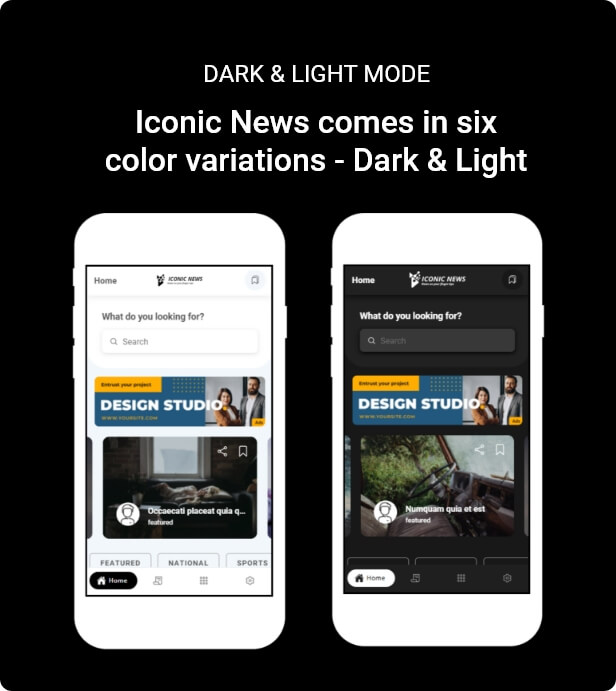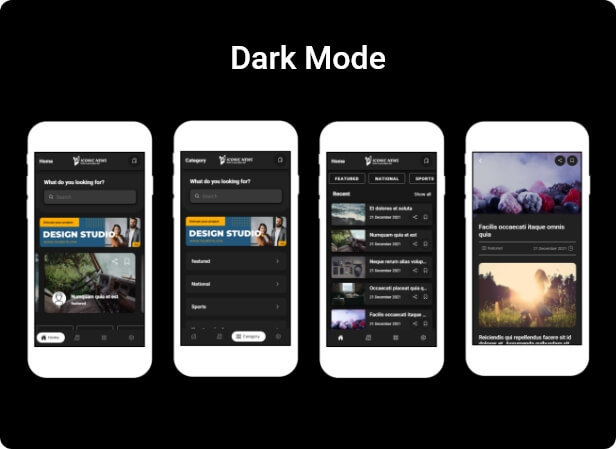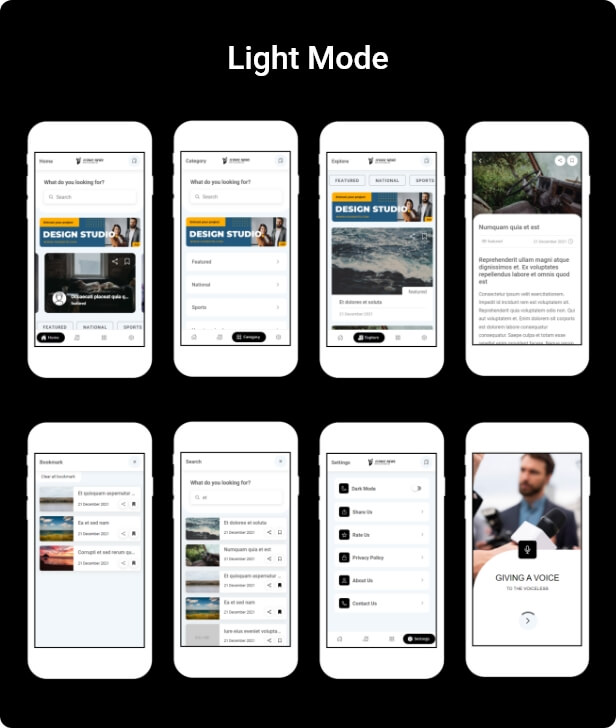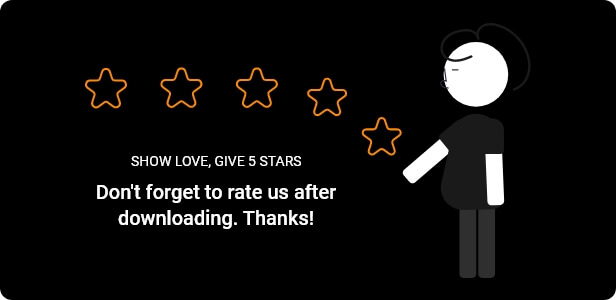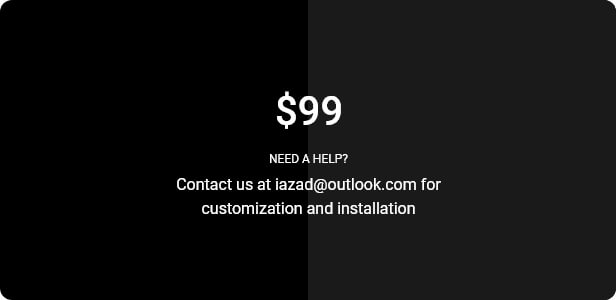 Iconic News - Ionic 6 Mobile App for WordPress, Angular 13, Sass, AdMob, OneSignal
Iconic News - Creative news and blog ionic framework mobile app template is a clean, modern, user-friendly, responsive, and highly customizable ionic Theme, built especially for your news app, and blog app.
If you want to build your own blog or news app with the latest version of the Ionic framework (Ionic 6), then we have a ready-made solution in the form of an app template called Iconic News. With Iconic News, you will be able to build apps for both iOS and Android, all from one codebase.
Clean code and good design are the main priority, by using this app, you can save your money and time in creating an app for your own Hybrid mobile news app.
Iconic News is blog and news app template.
List of Screens
Splash Screen
Intro Screen
Home Screen
Post Listing Screen
Post Detail Screen
Similar Post Screen
Explore Screen
Category Screen
Category Listing Screen
Bookmark or Saved Post Screen
Search Screen
Setting Screen
AdMob integration
AdMob is Google's mobile advertising platform that can be used to generate revenue from your app. If you choose Iconic News, you will be able to earn money from your app by showing banner and interstitial ads.
6 Color Combinations
All the screens included in this app template are available in 6 color combinations. Therefore, you can choose between the classic light interface or a dark, modern one which is especially popular in news apps.
Detailed documentation - Iconic News
Iconic news template includes a super detailed documentation, which contains easy-to-follow instructions on how to use this template to build your own, unique news app. Read more
RTL support
Ionic has always been a great framework for creating apps that use left-to-right (LTR) languages because it was designed this way from the beginning. On the other hand, there are some languages used by millions that are read right-to-left (RTL), such as Arabic, Urdu. To go the extra mile, we added RTL support to our Iconic News app template.
DeepLink
Deep linking enables app developers to link to specific products or pages within apps. Iconic News comes with a preinstalled plugin, which makes it easy to respond to deeplinks through custom URL schemes and Universal/App Links on iOS and Android.
OneSignal push notifications
Simply put, a push notification is a message that pops up on a mobile device. App publishers can send them at any time, and users don't have to be in the app to receive them. Push notifications provide various benefits for app publishers such as promoting products or offers, improving user experience, driving users to other marketing channels, etc. Building your own push notification delivery service can be complex and time-consuming, but with Iconic News you will be able to effortlessly send push notifications to the users of your via OneSignal push notifications service.
Free updates & free support
Once you purchase the license, all future updates added to this app template will be at your disposal for free. Therefore, rest assured that you will not miss any great feature we prepare. As we already mentioned, Iconic News includes great documentation, but in case you are not able to find an answer to your question there, you can always contact our customer support via e-mail: iazad@outlook.com.
Software Framework: Capacitor, Ionic, Angular
Software Version: CSS3, HTML5, iOS 12, Android 8.1
Images included: No
Version 1.0.0 - Initial Release Released on 07 Feb 2022
Support - Iconic News
We've tried to make this documentation as easy and understandable as possible. However, in case of any difficulties with the theme, you can contact our technical support department with any suggestions regarding documentation and theme improvement. Read more
Only logged in customers who have purchased this product may leave a review.